We recognize that all of our patients are unique, and deserve to receive dental care that reflects their individual needs. Our experienced and talented dental team is committed to working with you and your family to create a comfortable, stress-free, and rewarding dental experience every time you visit our practice. We are pleased to welcome you and your family, and we look forward to working with you.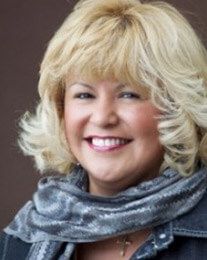 Marie Weaver
Marie Weaver is a rare person in Austin - she is an Austin native! Marie has worked in the medical and dental fields for over 22 years and brings a wealth of knowledge on management and insurance reimbursement to the practice. Marie has worked with Dr. Burkett since 1999 as both an assistant and office manager.
Marie is the proud mother of 2 wonderful and successful sons. Mac is in business management , and Keith is a anesthesiologist in Denver Colorado. In her free time, Marie loves reading the Bible, cooking for friends, and serving in her church where she is a Pastor for the woman at Spirit of Truth Ministries.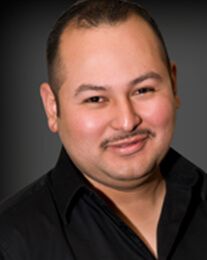 Hector Garza - Lab technician
Hector Garza has worked with Dr. Burkett since 2001 as her in-house dental lab technician. Hector's area of expertise is in dentures, partials, dental implants and occlusal guards (nightguards). Hector is a 2001 graduate of TSTC in Harlingen, TX, where he completed an Associate of Applied Science Degree in Dental Laboratory Technology. Upon joining Dr. Burkett's staff, Hector worked side-by-side with Dr. Burkett's former technician who had more than 25 yrs of experience.
Hector is a key member of Dr. Burkett's dental team, and his being in the office allows for quick completion of cases and same-day repairs if someone breaks a denture.
During his personal time, Hector enjoys spending time outdoors, playing soccer, and biking in the company of his lovely wife, Gisela, and his son, Hector.
Tabitha Leak - Chairside assistant
Tabitha Leak has worked with Dr. Burkett since 2009 as her chairside assistant. She grew up in Idabel, Oklahoma, and moved to Austin in 2000 to be closer to family. She comes from a long-line of health care workers, so the dental field is a perfect match for her interests and talents. Tabitha has been in dentistry since 2004 and received her RDA certificate from Allied Health Careers. She has the distinction of graduating in the top ten of her class.
Tabitha is a joy to be around, is always smiling and positive, and has a wonderful ability of putting patients at ease.
Tabitha's husband, Alex, is also in the dental field, and they are the proud parents of four wonderful children.